Spatial and temporal patterns of upland vegetation over the last 200 years in the northern pyrenees: Example from the Bassiès valley, Ariège, France
Publié le 16 septembre 2022
–
Mis à jour le 29 septembre 2022
Clara Plancher, doctorante au laboratoire GEODE a le plaisir de vous présenter son 1er article rédigé dans le cadre de sa thèse "Biodiversité et histoire des changements d'utilisation des sols : modélisation et spatialisation des signatures polliniques pour une approche rétrospectives des paysages agro-pastoraux montagnards."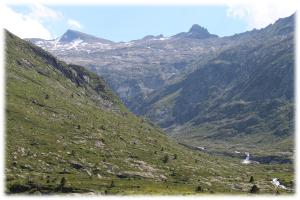 Quantitative estimates of past vegetation
with a clearly defined spatial scale are a critical step to better understand the patterns and processes of changes in vegetation and land-cover over time and space. However, such estimates
are difficult to obtain from pollen data due to their lack of spatial dimension and the inter-taxonomic differences in pollen production, dispersal, and deposition mechanisms.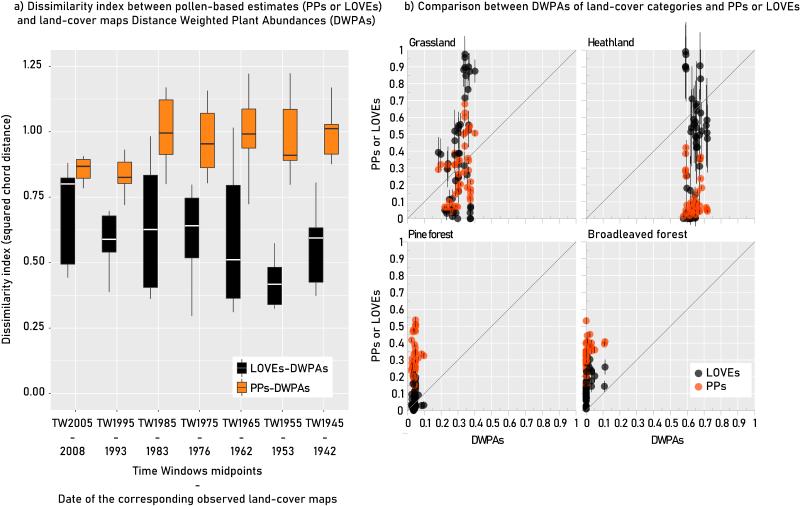 This study assesses the potential of the Landscape Reconstruction Algorithm (LRA) to reconstruct the spatial and temporal patterns of upland vegetation
in the Bassiès Valley, northern Pyrenees over the last 200 years, a period characterised by a decline of traditional pastoral activities.
We used well-dated pollen records from eight bogs and ponds
and
vegetation and land-cover data within a 1-km radius from each site
to evaluate the LRA-based reconstruction of local land-cover. The LRA approach was then used to
reconstruct the 200-year history of local land-cover dynamics
at 10 to 20-year intervals around each site in relation to land-abandonment.
Our study shows that in addition to
allowing long-term reconstruction,
LRA estimates are more sensitive to
vegetation composition changes over time and space
compared to historical land-cover maps and pollen percentages, and improve the reconstruction of past local vegetation compared to pollen percentages alone.
The LRA results reveal site-specific land-cover trajectories within the small-sized study area over 200 years
. Some sites exhibit
changes in land-cover composition with heathland and tree cover increase
(ESC, EM), while others are found to be more stable, dominated :
1) exclusively by heathland (LEG, W1652),
2) heathland with intermediate proportions of grassland (FOUZ, SIG),
3) exclusively by grassland (OT).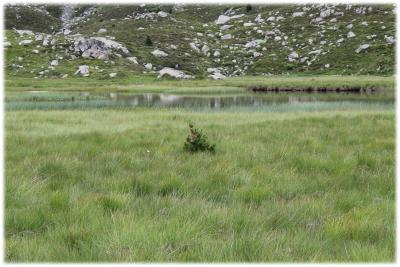 This land-cover composition variability over space and time may be related both to local topography and past grazing activity.
The quantification of past vegetation dynamics provides opportunities for bridging the gap between researchers, policy makers and practitioners, and should be taken into account to further investigate the effect of long-term grazing activities on the past and modern plant and landscape diversity.
For more details, read the full article to the web site Quaternary Science Reviews